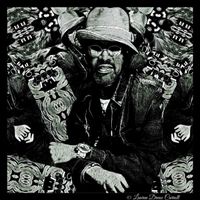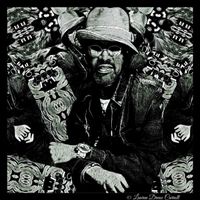 Lyrics - Lennox Armstrong
Music - Dennis Washington
Production: Bob Baldwin / Lennox Armstrong
Recording & Mix Engineer Louis Alfred III
Bashiri Johnson - Percussion
Anthony Jackson - Bass
Bob Baldwin - Piano & String arrangement
Preston Fulwood - Keys
Drums - Buddy Williams

Some love songs take you back to a specific period in your life where you remember what you were doing and who you were with. Love Found Me Waiting is that kind of song. Close your eyes and come go with me...and see who you remember.
Lyrics
I stand here with memories of your face
Hoping that love will take times place
Ageless, the feelings that we share
Stories of love have been told times before
But not like this and never more

No love could measure quite the same
I looked for love where I thought love Would be...had no idea love searched for Me and found me just as I had given up

Love found Me Waiting
Waiting in the wings
Love Found Me Waiting
Living through my dreams
Love Found Me Waiting

Nothing better has ever happen to me
Sometimes its still hard to believe
That I'm not dreaming
But if I am just let me be
You move me
My emotions obey your will
Til' I'm with you happiness stands still
Waiting for desires to fulfill
And now after all has been said and done
Because of our love we have become one
Yes we have...and you're all I'll ever need

Love Found Me Waiting
Yes it did I was standing there all by myself And I know
Love Found Me waiting
Living through my dreams...
Yeah...Love Found me waiting

Love found me and forever I will be
Standing by your side
Not even death could make this pledge a lie
Eternal will be my love for you...yeah....love

Listen, close your eyes...come go with me
To the place where love found you waiting In the wings...are you there with me

Was it in the morning
Or was it late at night
Were you sharing sunshine
Or was it candlelight

Was it in a crowded room
Or were you all alone
Did someone introduce you
Did you meet by telephone
Was it in the workplace
Or was it back in school I want to know
Do you remember where love found you
Was it during rush hour
Somewhere on a crowded train I want to Know was it cold outside
Or was it a summer's day
Was it in spring time just when when Flowers bloom
Hey ! do you you... remember do you Remember where love found you...
I remember love ...yes I do I was standing There all by myself and I remember love...