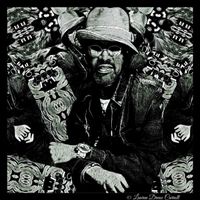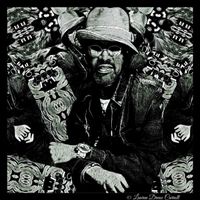 I've always enjoyed singing romantic songs. This one has been a favorite for many years. I decided to remake it because grown folks need to enjoy the sensuality of love music. I hope you won't mind if we enjoy a little love music together. The end of the song is all about that "sensuality".

Liner notes
Written by Eli Bobby, Vinnie Barrett, Lennox Armstrong
Arrangement/Editing and Produced by Lennox Armstrong
Co-production Preston Fulwood Jr.
Mix Engineer - Louis Alfred III
Recording engineer Alex Turner - Saxophone
Recording engineer *Keys/Piano/Drum) David Gaskin
Vocals Recorded in LA Studio A. Atlanta, Ga.
Saxophone - Richard Shaw
Percussion - Frankie Quinones
Guitar - Richard Tucker
Drum programming - Preston Fulwood Jr.
Piano & Keyboards - Preston Fulwood Jr.

Lyrics
Love Won't Let Me Wait

I'm gonna take my time …my time..my time
and I'm gonna sing this song to you
if its alright…Is it alright? is it alright?

Tell me its alright Yeah…Yeah

I need to have you next to me
In more ways than one
And I refuse to leave baby
Til' I see the morning sun Yeah..oooo

The time is right, you hold me tight
And love's got me high…Yes it does Yes it does yeah

Please tell me, Yes
Don't say 'No' Honey
Not tonight ...not tonight
And move a little close to me
You owe it to yourself
And I will selfishly take a little for myself
It's because of you
That love won't let me wait…
Won't let me wait..me wait…me wait

The time is right to turn down the lights
And take my hand
Take it baby
Baby take it
Baby take it

We'll take a flight
And spend the night In wonderland
I need to have you next to me
In more ways than one
And I refuse to leave
Til I see the morning sun
Creep through your window pane
Cause love won't let me wait
Not another minute baby…not another minute

Sax solo

Ooh, ooh, ooh, yeah
And I need your love so desperately
Only you can set me free
When I make to you ahh
We'll explode in ecstasy

And I won't take the blame no baby
That love won't let won't let me wait
I can't wait another minute baby

Love won't me wait baby
I wanna tell you how I feel baby baby baby baby listen
I'm gonna love you til the morning light yeah
I've been waiting I've been waiting patiently waiting on you on you so ...

I'm gon' take my time
I'm gon' do it right
we gon' make sweet love
til the morning light

I'm gonna take my time

I'm gon' take my time
I'm gon' do it right
We gon' make sweet love
Til the morning light (Push it...push it )

Hey! This is where you let go
Slow grind …Head back…Eyes Closed
Your body's finally talking to me
Oh baby This is where you let you

Put your arms around me
Hold my body close
Tell me that you wan't me but don't let go
Push it…push it.. ooh Keep your body close to me

This is the let go
I'm gon' take my time...Yeah baby
I'm gon' do it right...Yeah baby
we gon' make sweet love...Yeah baby!!!
til the morning light...

Over and Over and Over and Over
Over and Over and Over and Over
Slow grind …Head back…Eyes Closed

Song by Vine Barrett, Bobby Eli, Lennox Armstrong