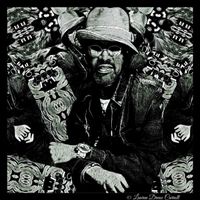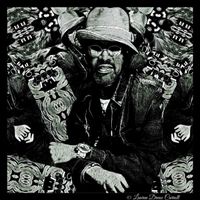 Soulful mid - tempo vibe in the style romantic leading modern vocalist like Maxwell, Teddy Pendergrass, Frankie Beverly, Barry White and Anthony Hamilton, Marvin Gaye and Gregory Porter. "troubadour" refers to a type of poet-musician who flourished in the Middle Ages, particularly in the region of present-day southern France. Troubadours were lyric poets and composers who composed and performed songs of love, and chivalry. They often sang and played musical instruments while reciting their poetry.

The word "troubadour" is derived from the Occitan word "trobar," which means "to find" or "to invent." Troubadours were known for their skill in creating and performing original poetry and music. They were highly regarded and sought after by nobles and aristocrats for their entertainment at courts and social gatherings.

The troubadour tradition influenced the development of lyric poetry and music throughout Europe, and their influence can still be seen in contemporary singer-songwriter traditions. Today, the term "troubadour" is sometimes used more broadly to refer to any traveling poet or musician who performs their own compositions.
Lyrics
There's Nothing Like - Lyrics and production by Lennox Armstrong

Verse 1

There's a feeling that I feel for you
That's changed my life
There's something Special when I'm with you… that
Makes everything alright alright

Its spiritual
healing and I can feel it in my soul

And there's no
There's no reason
That I'd ever let you go
Theres nothing like

Chorus 2x
There's nothing like
Nothing like the way I feel
There's nothing like
Nothing like I feel for you

Verse 2

I felt this way before a Time or two
An each time its changed My life
I can't help but feel
what I feel for you
And it feels so right

When you know its real
you believe it
So you just let yourself go
Ahhh...and You can't
You can't deny it
So when it happens you just let go
There's nothing like it

Chorus 2x
There's nothing like
Nothing like the way I feel
There's nothing like
Nothing like I feel for you

Bridge
Every moment...alright alright
That I spend with you...ah yes I do
I feel something deep Down inside and I know
My dreams have come true
(Well)There' s nothing like I feel for you

Breakdown
Nothing….nothing
Nothing like I feel for you
Nothing…nothing
Nothing like I feel for you
Nothing…nothing
Nothing like the way I feel
Nothing like I feel for you

Chorus / Vamp
Lead ..
You make me feel so good
There's nothing like the way I feel
For you baby
Hey.. like when you hold me
When you wrap your arms around me
Ohh I feel it
When you kiss me baby
When you touch me baby
ahhh There's Nothing like the way I feel
For you pretty baby